Pre-Admission Screening 2023/2024
2023/2024 Admission Exercise
Dear Prospective Student,
Admission into the Federal University of Agriculture, Abeokuta (FUNAAB) is very competitive. Successful candidates within the capacity of our institution will be offered admission and required to undergo an intensive ICT Training and Orientation Programme to prepare them for life in FUNAAB.
All applicants seeking undergraduate admission into 100, 200 or 300 Levels in the FUNAAB and have chosen the University as their Most Preferred Institution with the Joint Admissions and Matriculation Board (JAMB) are hereby invited to apply online for the 2023/2024 Pre-Admission Screening Exercise.
Application Procedure
Guidelines for Online Application
Eligible candidates are to click on "Login" and enter their JAMB UTME or JAMB Direct Entry Registration Numbers to generate and print out their Application Invoice which states their REMITA Reference Number and other information required for payment of a non-refundable fee of Two Thousand Naira (₦2,000.00) only, excluding REMITA charges.
Candidates should proceed to any Bank accepting REMITA payment (nationwide) or Online using debit card or via Internet Banking or via remita website and make payment of the prescribed fee using the REMITA Reference Number.
After payment, candidates are to return to the University's Admission Portal, log in and complete the e-application form as appropriate.
Across several pages, a candidate's personal record as fetched from JAMB's portal is displayed and cannot be altered. Where applicable, ensure you correctly input required information (contact information, O'Level examination details, OND/HND/NCE/A'Level/IJMB/JUPEB result).
On the last page (acknowledgement page), candidates are expected to carefully review their application and confirm the entries before clicking on the Submit button. Candidates should thereafter print out and keep the Application Form displaying their passport photograph.
Application opens on Thursday, 20th July, 2023 and closes on Friday, 15th September, 2023..
Correction of wrongly entered data attracts a fee of One Thousand Naira (₦1,000) only as penalty and can be effected online not later than the closing date of the application. Click here for details.
No complaint of wrong contact details, O'Level results, OND/HND/NCE/A-Level/IJMB/JUPEB results shall be entertained after.
Candidates who up-load wrong O'Level results and/or UTME/OND/HND/NCE/A'Level/IJMB/JUPEB results will be automatically disqualified.
NOTE:
Candidates also have the opportunity of expressing interest in the Part-time (weekday evenings) option of their preferred course if available. Further details on the Part-time programmes are available at FUNAAB Part-Time Portal
Further information on the Pre-Admission Screening Exercise will be communicated in due course.
DE candidates are further required to have submitted their transcript (OND/HND/NCE candidates) or Certified True Copy of Statement of Results duly stamped by Director/HOD of the institution you graduated from (A'level candidates) to the Registrar, Federal University of Agriculture, Abeokuta not later than Friday, 1st September, 2023.
Only candidates with completed application before the stipulated deadline will be considered.
You have the SOLE responsibility of ensuring that they meet the minimum admission requirements before making payment. If at any point it is discovered that you do NOT meet the minimum admission requirements, such offer of admission shall be withdrawn and payment made is NON-REFUNDABLE.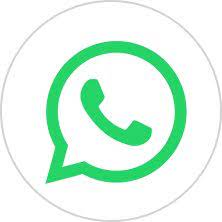 Enquires
Call: 09091050950, 08066630617, 08129775690 (8.00 a.m - 4.00 p.m Monday to Friday)
Email: registrar@funaab.edu.ng or admission@funaab.edu.ng or helpdesk@funaab.edu.ng.